More Than Just Custom Woodworking Pieces
Need custom signage or decoration for your home or business? Turn to Wood Lab Creations in Melbourne, FL. We are a woodworking business that takes pride in offering 2D and 3D CNC milling custom woodworking services. We can design and create any custom piece you desire using high-grade wood or any other materials you desire. Continue browsing our website to learn more about our company and the products and services we offer.
FEATURED
CUSTOM WOODWORKING PRODUCTS
Jamie Novus
Quality Control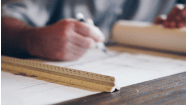 Con sult
Quality & process driven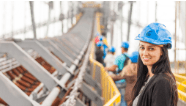 Plan

Quick turnaround time Free custom design quotes.
Design
Professional services
Dependable, reliable & honest
Create & Deliver
100% satisfaction guaranteed
Excellent customer service

Free estimates and design quotes